Logo Process Example:  Sun Dog Raspberries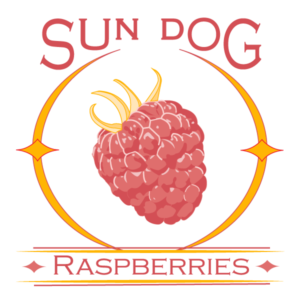 Research
This was approached as a new logo development (as opposed to a re-branding project).  Once I understood the requirements I launched into the research step and produced an objectives statement outlining the purpose of the logo, the image the company wished to convey, and the target audience information.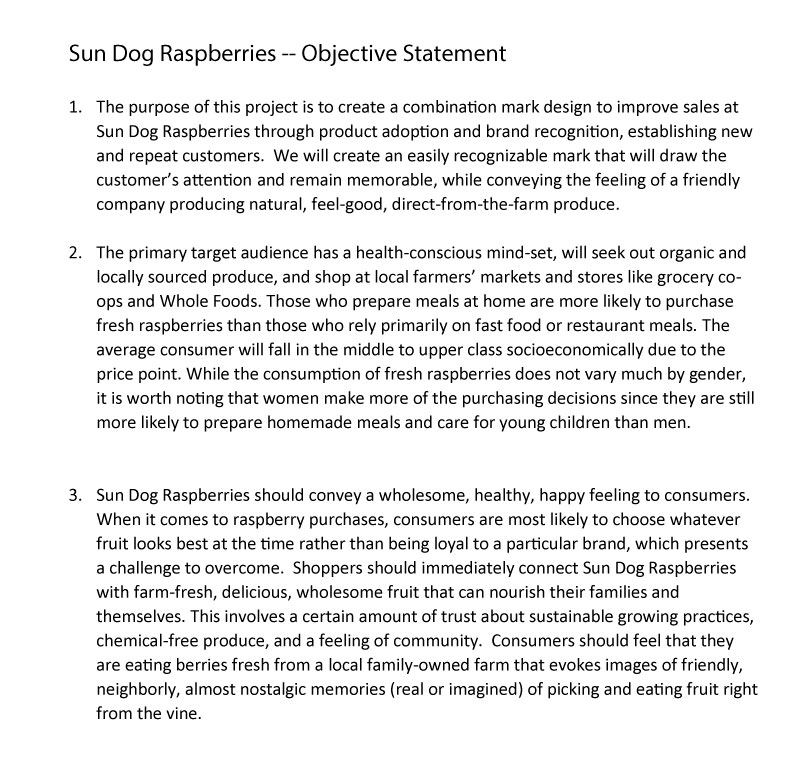 Imagine & Create
After gathering information and performing the necessary research, I made a list of brainstormed concepts related to the project.  This was a very rough process... clearly many of these concepts would never be used but sometimes a few bad concepts lead to some gems.
Then I made some quick, very rough pencil sketches of ideas to be evaluated by the client.  After first narrowing it down to 3 images, it was eventually decided to go with the image in the center of the middle page. Sometimes, clients choose aspects from two or more sketches to be combined to form a new image.
Refine
I created a digital mock-up of the chosen sketch.  The next step was palette choice.  In this case, it was necessary for this logo to be limited to two Pantone colors as a cost-saving measure. One color to represent the red raspberry was a given.  The second color was a little more tricky as it would have to be suitable for both the yellow sun dog flare and the normally green leaves on the raspberry, hence the experimentation with yellow-green hues.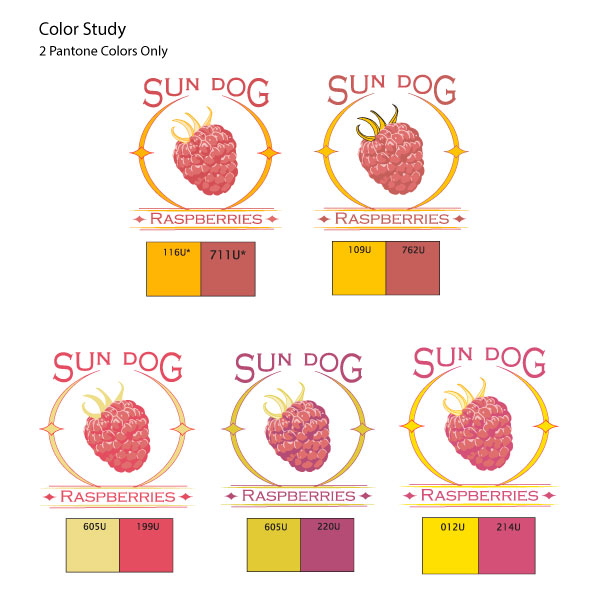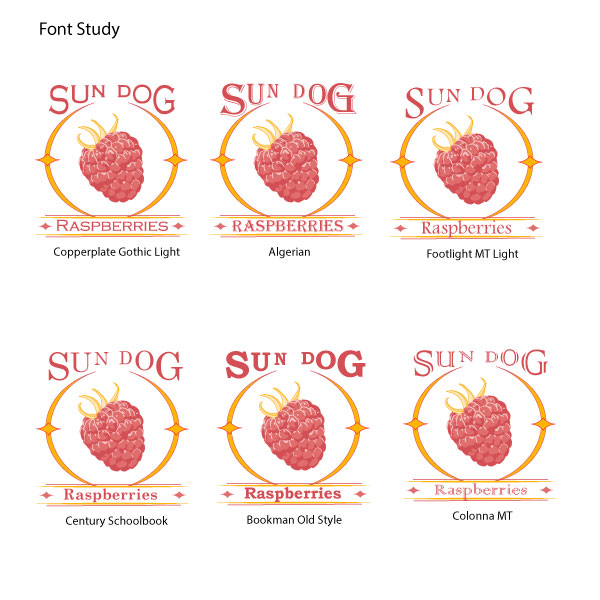 Deliver
Once the design was complete, I delivered native Adobe Illustrator and .pdf files for the logo both in color and optimized grayscale.  Printing a color logo on a black and white printer can result in a washed-out appearance.  To avoid this, I created a grayscale version with the contrast adjusted to make the image pop.  In addition to the images, I generated a set of logo & brand identity guidelines the company could use in the future to ensure cohesion throughout all of their marketing initiatives.  Click here to view the interior pages of the branding guide.