Tri-fold Brochure
Iconic Tours
This brochure advertises a 22-day European tour by the Iconic Tours company. This tour covers many of the most popular sights in Europe, some of which are highlighted in the background of each of the exterior panels.
The interior was treated as a single spread with the itinerary in a diagonal design, linked by blue lines as a way-finding mechanism. Transportation icons were placed appropriately, and created to play off the tour company's name.  The photo collage is meant to appeal to the viewer's, "I've always wanted to see..." This may be the Louvre, a Greek island, Florence, the Changing of the Guard at Buckingham Palace. The photo array provides many opportunities for the viewer to find something that moves them.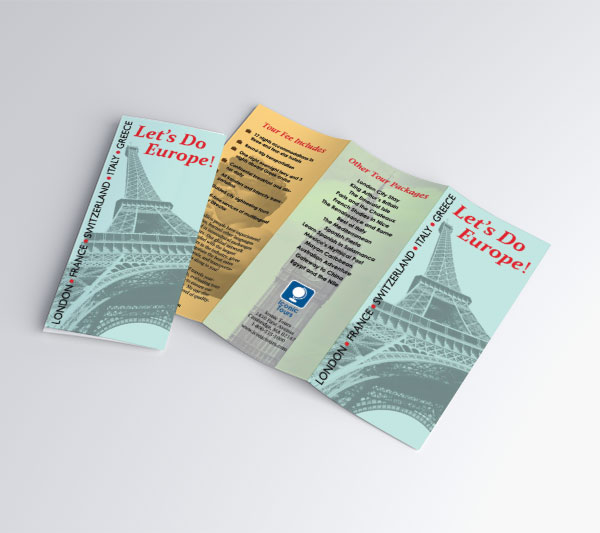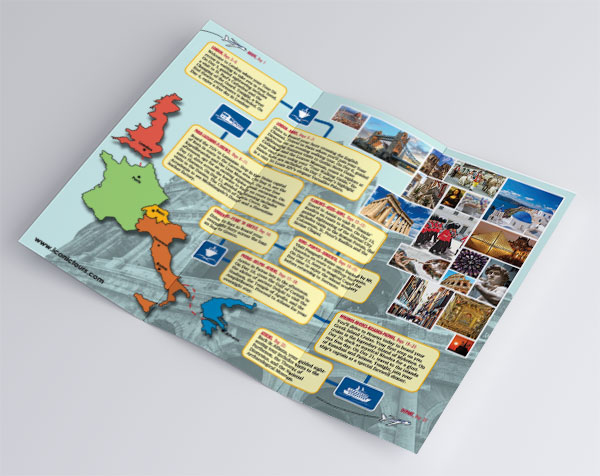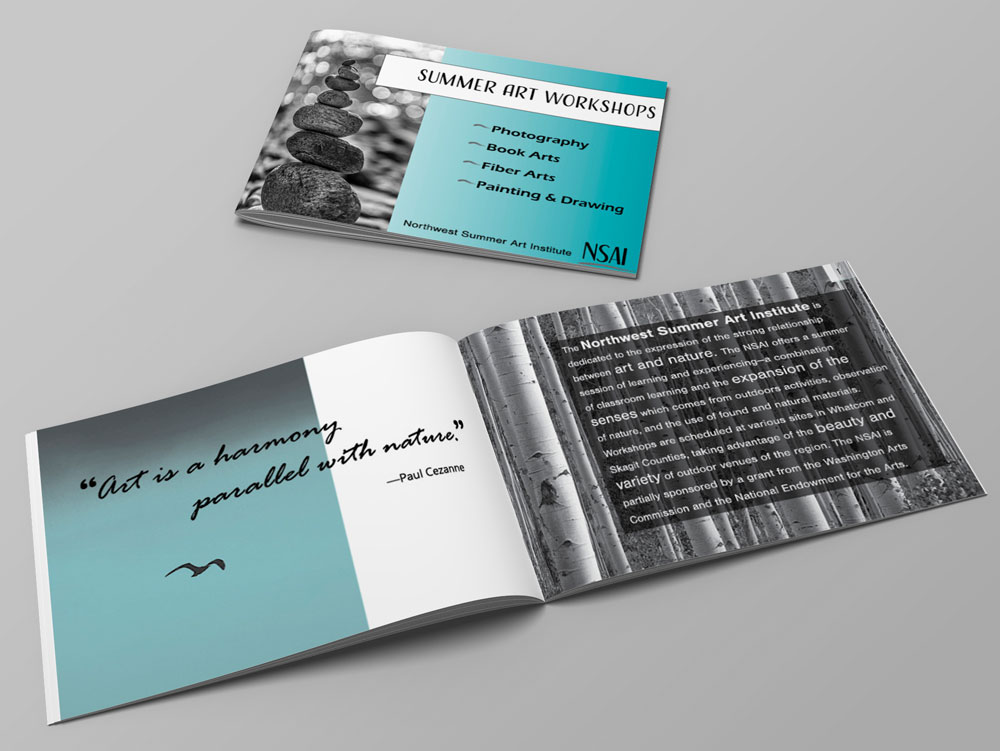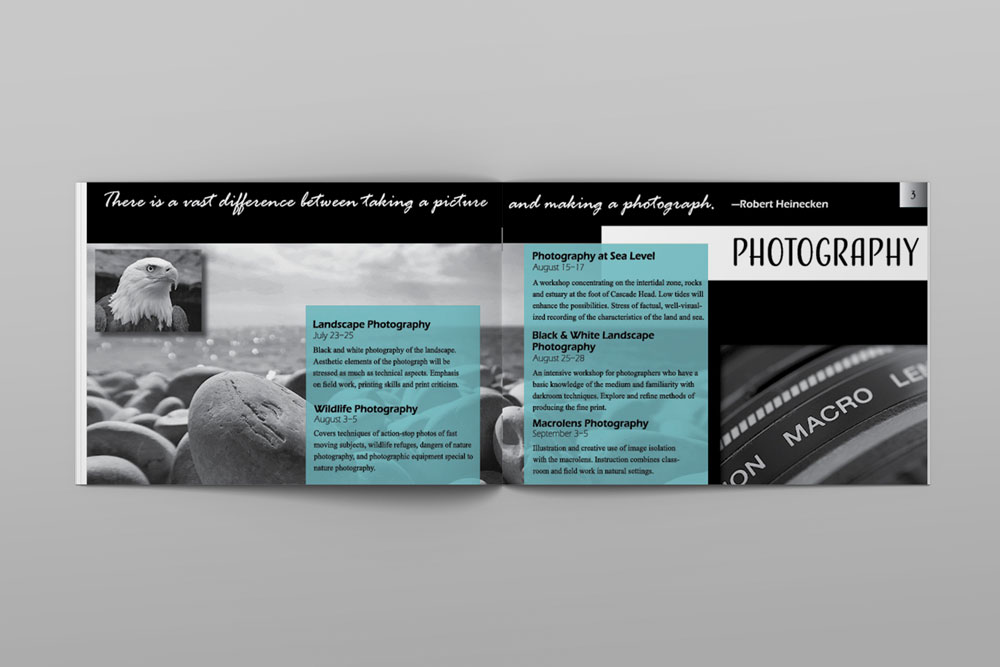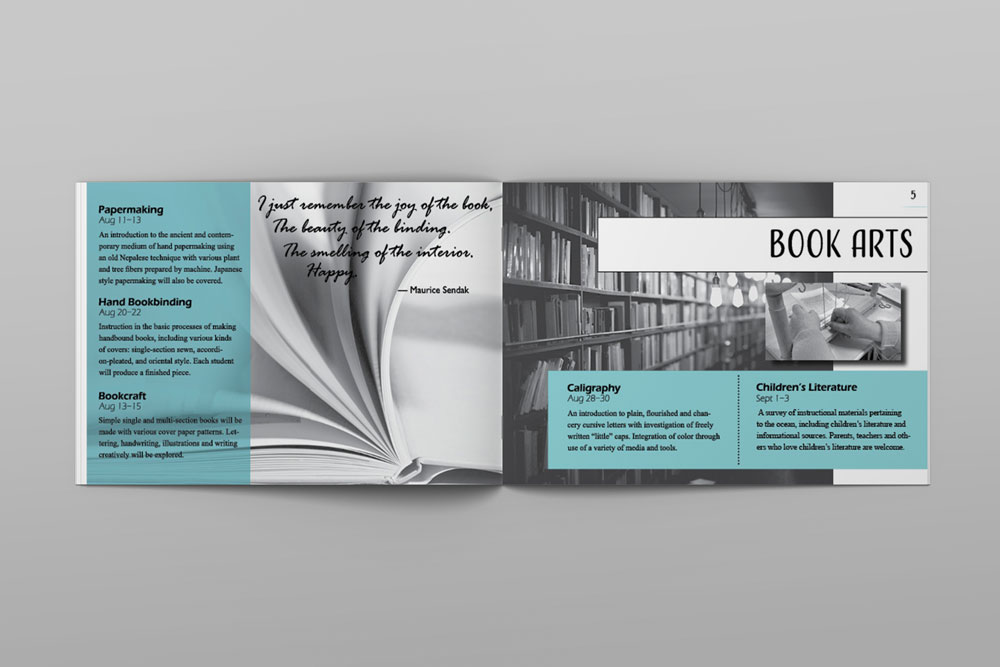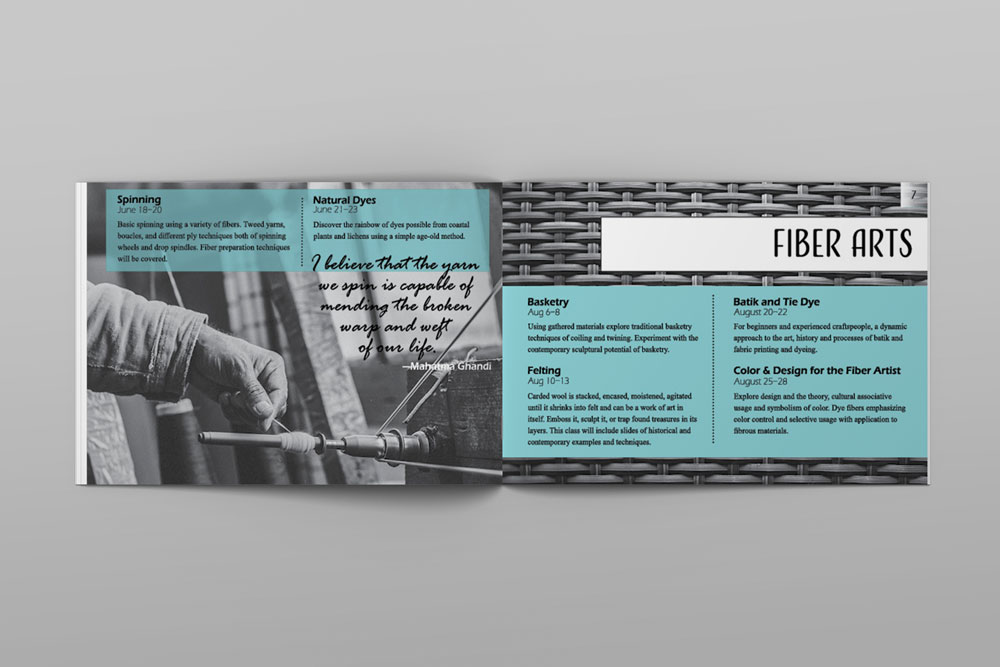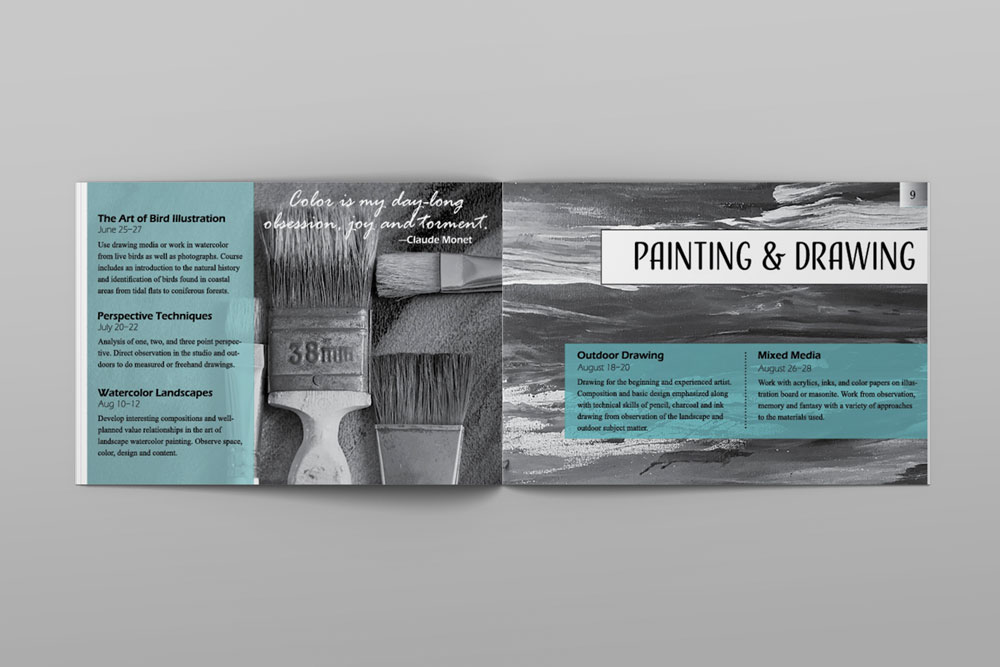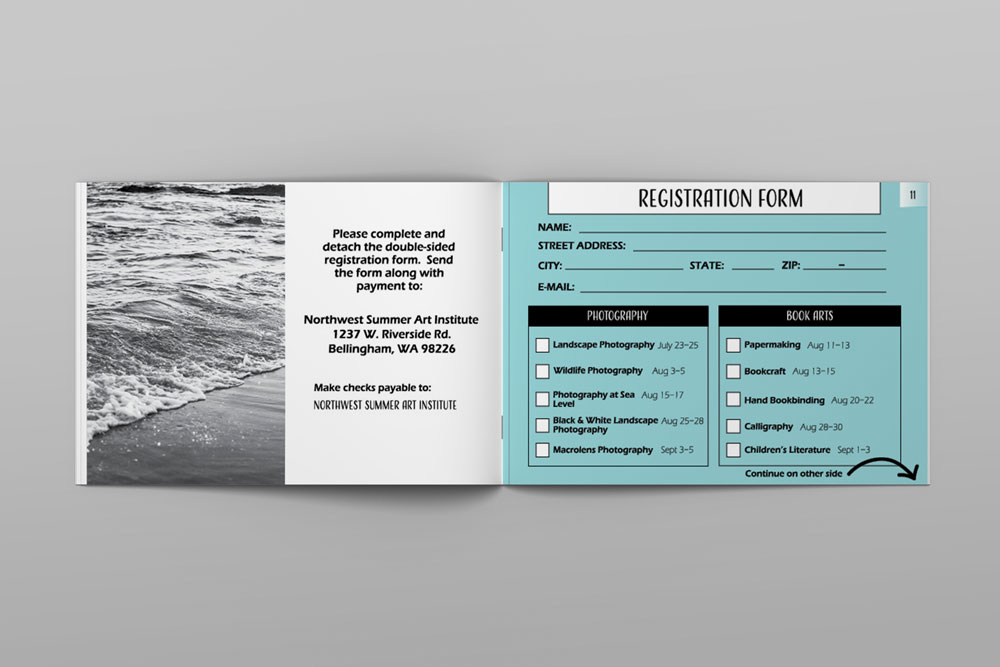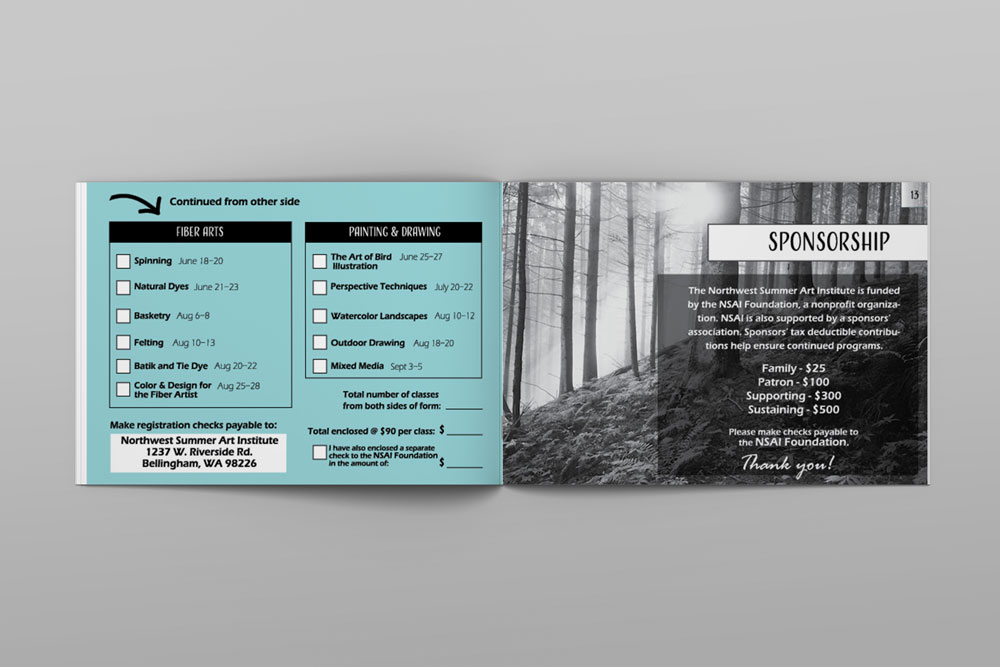 Booklet Mailer
Summer Art Workshops
This is a 2-spot color, 16 page booklet advertising a series of summer art workshops. The booklet was designed to provide the viewer with information about the classes while transmitting a feeling of presence and tactile sensations appropriate to each topic, and highlighting the natural setting in the Pacific Northwest. The quotes were carefully chosen for each topic to help enhance the emotional connection to the experience. Registration and donation pages are included. The back page of the booklet was prepared with the return address and space for postage and address label in accordance with U.S. postal regulations.
Branding Guide
Sun Dog Raspberries:  Logo and Brand Identity Guidelines
I created this branding guide to accompany the Sun Dog Raspberries logo.  Like the logo, the branding guide is done in the same 2 Pantone colors except for the text which is black.  The purpose of a branding guide is to provide consistency among uses of type and image and the appearance of the logo in its various uses.  Being consistent in the use of color, typography and image helps the viewers associate everything as belonging to one company.